Sage 300 Multi Carrier Shipping Software Products
MAXShipper Sage 300 Shipping Software allows you to - Ship, Quote, Rate-Shop and create all International documents for all carriers INSIDE or LINKED to Sage 300. No user input required!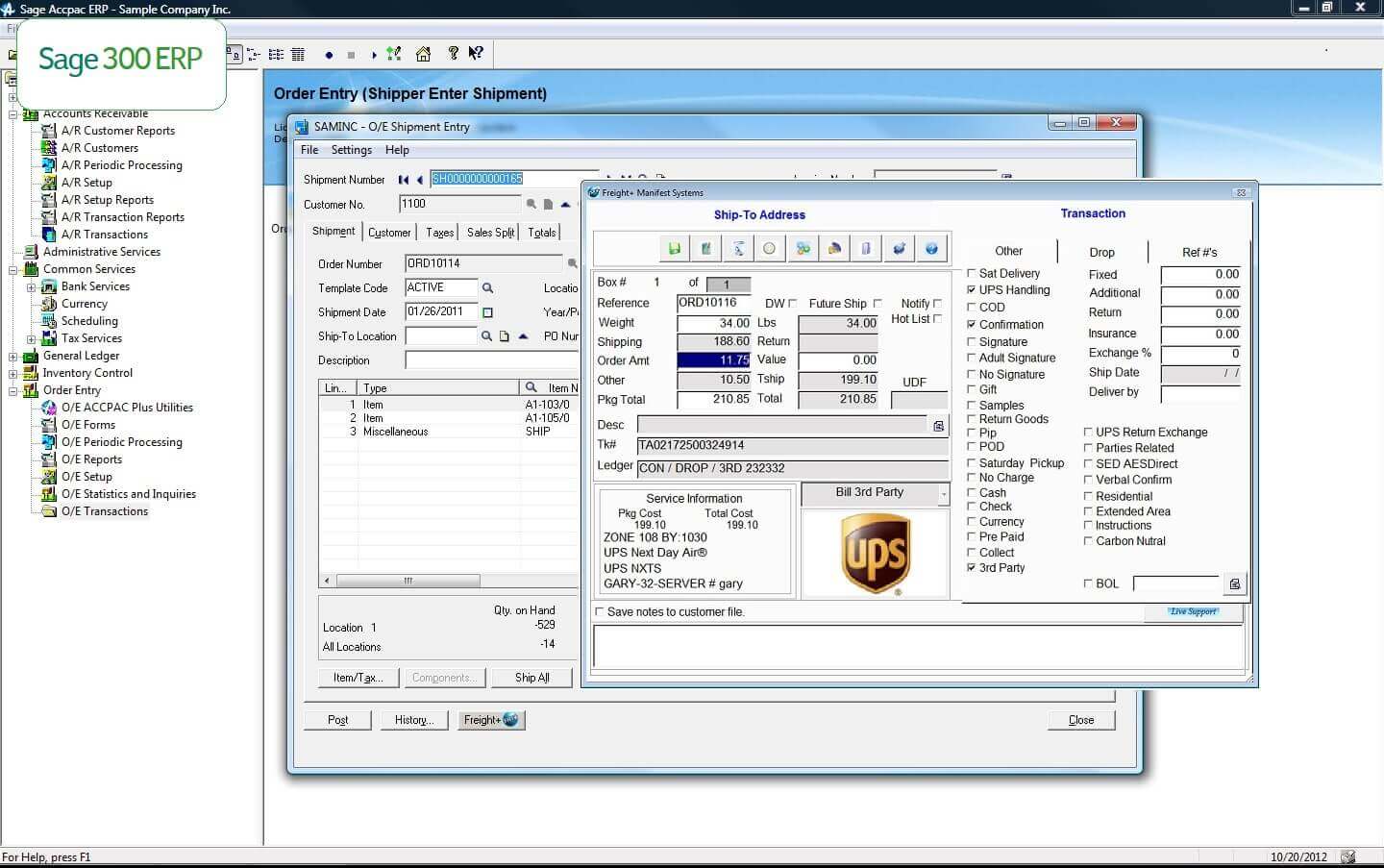 Sage 300 shipping from INSIDE Sage 300
Ship, Quote or Rate-Shop
Seamlessly integrated with all versions of Sage 300. Runs "INSIDE" or "LINKED" to Sage 300. Quote from Order Entry or Ship from Enter Shipments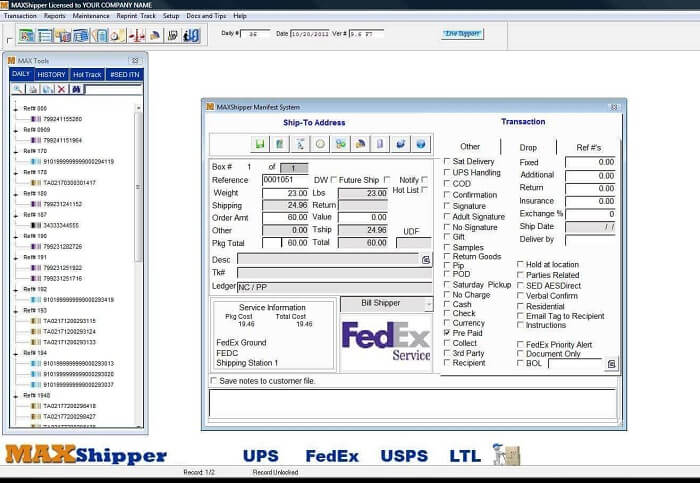 Sage 300 shipping from MAXShipper LINKED to Sage 300
SHIP, quote, Rate-ShoP
Ship, Rate-Shop and update Sage 300 orders with Tracking #, Price, Ship-via method. Real-time as you ship.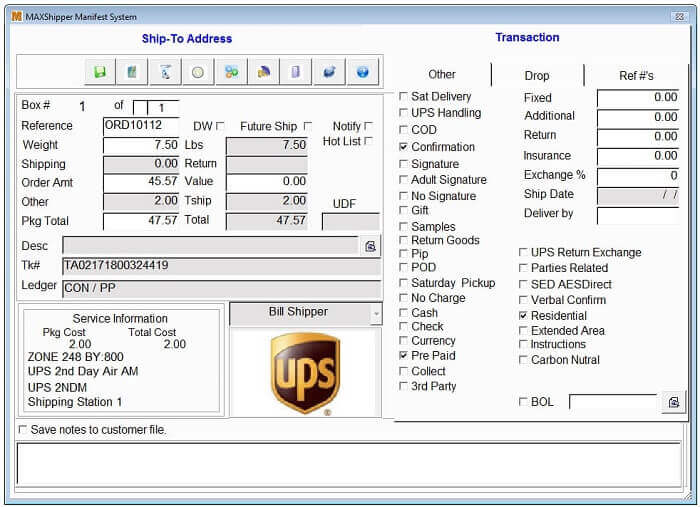 Multi-Carrier Shipping Software API
Custom Software Integration
Use our API developer kit and create your own custom pop-up or background processing shipping system using our MAXShipper SDK Software Developers Kit. Simple to use 4 lines of code to place a shipment for any carrier...